From exPE Version 1.x to 2 many things changed, one of those is how I open Profiles.
I will explain in this Tutorial what changed and how you open your Profile 😉
Step 1 – Get a STFS Tool
Use your favourite STFS-Tool to Extract / Inject files.
I recommend using "Horizon", since thats the only working solution.
Download Horizon
Step 2 – Open your Profile
-(if not allready done) Install Horizon and open it up
Now you got 2 Options:
-Use your Profile from your FATX Drive ( Horizon has its own, built in, FATX Manager )
-Drag&Drop your Profile into Horizon
Once you done one of those Options, you will see following:

Step 3 – Extract all Files
-Now, with your Profile open, click "Contents"
You will see a little List of all Files inside your Profile.
I recommend creating a folder in the same Directory your Profile is in ( because Horizon cant do that ), I will call that Path from now on "MountFolder".
-Click "Extract All"
Point Horizon to your MountFolder.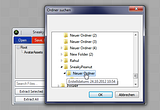 Step 4 – Working with exProfileEditor 2
-Open up your copy of exPE
-Click the "Open Profile…" Button in the upper-left corner
Thats where most people get lost.
With the FolderSelector open, go to your MountFolder.

Now DONT just select that folder and click "Choose Folder", go inside that Folder and you will probably see this: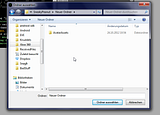 Its also possible that theres no Folder at all, its also completely wanted that you dont see any files.
Now click "Choose Folder"
Step 5 – Do your Modifications
-Do whatever you want, and click "Save"
Step 6 – Inject Files with Horizon
-Once you save your Profile, a new Folder will be created inside your MountFolder, called "ChangedFiles":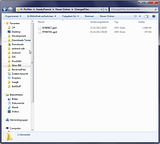 In there, all changed files will appear and you have to Inject all those back into your Profile.
-Open up Horizon again
Doesnt matter if you opened the Profile from you HDD or an FATX Drive, its the same Task
-Inject Files again
I recommend to open the Folder with the changed files right next to Horizon, in case you changed some more files.
Simply Search for the filename ( REALLY importand that its completely matching ) or use the "Search" Box in the bottom-left of the Window.
Right-Click the File, press "Inject" and point Horizon to the changed File.

IMPORTAND
In case you added Games using the exGA or exGPD feature, you wont find those files.
You have to select "Insert New File…" in this case 😉
/IMPORTAND
Step 7 – "Save, Rehash, and Resign"
Simply click "Save, Rehash, and Resign"
Done